Carolina Oaks Dental Care of Anderson
1645 East Greenville Street
Anderson, SC 29621
Phone : (864) 261-3132
www.carolinaoaksanderson.com
Monday – Thursday
8:30am – 1:00pm
2:00pm – 5:30pm
Request Information:
864-261-3132
The Carolina Oaks Anderson, SC office is located next to Starbucks, near Publix
in the Anderson Pavillion
Carolina Oaks Dental Care always puts your comfort and dental health needs first. Whether you've not seen a dentist in a while, its time for your check-up, or you're experiencing discomfort, call our friendly staff to book your next appoint so we can help you achieve a bright, beautiful, and healthy smile.
"The staff in this office is very friendly. They take good care of me
and get me back quickly every time I go in for an appointment.
Dr. Workman is wonderful. He is such a great dentist who always
takes the time to make sure that my teeth and me are taken good
care of! I would recommend this office and dentist to everyone! "
Amber W
"Great dentist office in awesome location…staff is extremely nice, professional, and accommodating. Would definitely recommend this office to anyone looking for a new dentist."
Mike W
"I am so happy I decided to pick Carolina Oaks as my new Dentist! They are so friendly. If you need a new dentist, go here! You won't regret it!"
Lauren G
"I was very impressed with how friendly and helpful everyone was. I love the location, its very convenient to where I work so making it very easy to visit during my lunch hour. Just a great experience, would definitely recommend"
Scott M
"After moving around the country the last few years I am embarrassed to admit making time for dentist appointments was not a high priority. I went in for a check up and cleaning today and they made me feel very comfortable and welcome. My cleaning was more than a bit over due and I was expecting to be very sore after. Just the opposite, she was very gentle and understating of my procrastination. I made my next appointments with no hesitation. Pleasant experience and that says a lot when it refers to a dentist appointment"
Michele Z.
"Couldn't be happier! The staff are so friendly and personable; appointments are quick yet thorough. The best service I've ever received at a dentist office."
Jenni C.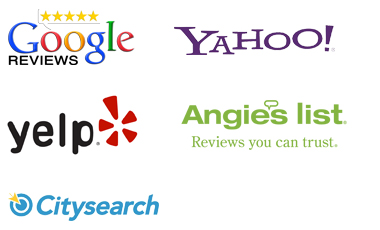 The Carolina Oaks Anderson, SC office is located next to Starbucks, near Publix in the Anderson Pavillion
1645 East Greenville Street
Anderson, SC 29621
Phone : (864) 261-3132
Email : anderson@nullcarolina-oaks.com
Business Hours
Monday – Thursday
8:30am – 1:00pm
2:00pm – 5:30pm
Carolina Oaks of Anderson