A Brighter Smile For Brighter Days
If you're looking for an expert, trusted dentist in Anderson, SC, your search is over. Our experienced, friendly team offers high quality, full-service dentistry in a comfortable, welcoming space.
Request An Appointment

Carolina Oaks Dental care of Anderson
Achieving Your Healthiest Smile is Our Main Goal
At our dentist-owned and led practice, we offer comprehensive dentistry using modern technology and a gentle approach. Our level of care and attention to detail doesn't just stop at your smile either. With outstanding service, a clean, relaxing office and an accommodating, compassionate team, we aim to make your entire experience positive and comfortable. From routine preventative care to dental emergencies, we're here for you when you need it. Call us to schedule an appointment with our Anderson, SC dentist today!
Learn About Dental Services
With general, restorative, cosmetic and implant dentistry, we can take care of all of your smile needs in one location.
Dr. Layne grew up in dentistry as both her mother and father are dentists. She has had the opportunity to observe the wonderful care that her parents have provided over the years. She graduated from Furman University with a BS degree in Health and Exercise Science and then pursued her Doctorate of Dental Surgery from West Virginia University School of Dentistry. Dr. Layne met her husband, Cameron, at Furman University and they now reside in the upstate with their daughter and two Golden Doodles.
Dr. Layne enjoys establishing a unique patient relationship built on a foundation of mutual trust and respect. She believes that by listening to patient questions and concerns, she will best continue her mission of assisting and encouraging patients to achieve outstanding dental health.
Through Dr. Layne's commitment and dedication to quality dental care, she pledges to provide the very best that dentistry has to offer. She believes that her patients expect and deserve excellence of care in any dental situation. For this reason, she would like to take this opportunity to ask for your trust and confidence in referring your friends, coworkers, and family members to Carolina Oaks Dental Care of Anderson.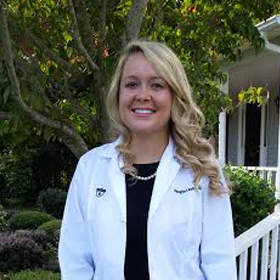 Providing Dependable Dental Services in Anderson, SC
Carolina Oaks Dental Care offers exceptional dental care with a gentle, patient-focused approach and convenient locations. We know seeing the dentist can be difficult for many people, so we strive to make it easy and comfortable for all of our patients. With efficient and dependable care in a comfortable and enjoyable setting, you'll look forward to your visits. Call us today at 864-261-3132 to schedule your appointment and we will ensure that you leave with a smile every time.
Request An Appointment
Rave Reviews From Our Happy Patients
"The staff in this office is very friendly. They take good care of me
and get me back quickly every time I go in for an appointment.
Dr. Workman is wonderful. He is such a great dentist who always
takes the time to make sure that my teeth and me are taken good
care of! I would recommend this office and dentist to everyone!"

Amber W
"Great dentist office in awesome location…staff is extremely nice, professional, and accommodating. Would definitely recommend this office to anyone looking for a new dentist."

Mike W
"I am so happy I decided to pick Carolina Oaks as my new Dentist! They are so friendly. If you need a new dentist, go here! You won't regret it!"

Lauren G
"I was very impressed with how friendly and helpful everyone was. I love the location, its very convenient to where I work so making it very easy to visit during my lunch hour. Just a great experience, would definitely recommend."

Scott M
"After moving around the country the last few years I am embarrassed to admit making time for dentist appointments was not a high priority. I went in for a check up and cleaning today and they made me feel very comfortable and welcome. My cleaning was more than a bit over due and I was expecting to be very sore after. Just the opposite, she was very gentle and understating of my procrastination. I made my next appointments with no hesitation. Pleasant experience and that says a lot when it refers to a dentist appointment."

Michele Z
"Couldn't be happier! The staff are so friendly and personable; appointments are quick yet thorough. The best service I've ever received at a dentist office."

Jenni C